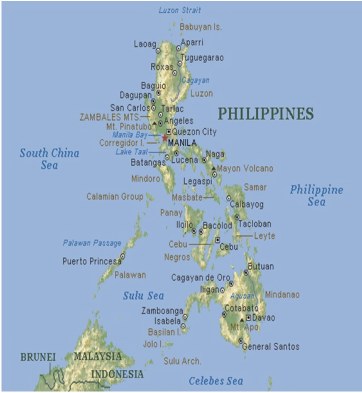 SHMI in Mindanao. We stayed in General Santos City, and worked in the town of Alabel, about 30 minutes away by car, every day.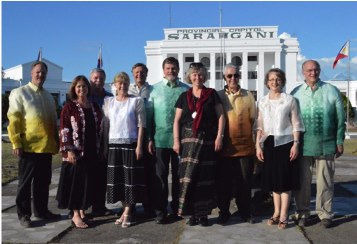 SHMI in Alabel, Sarangani Province, Mindanao, Philippines (May 2013)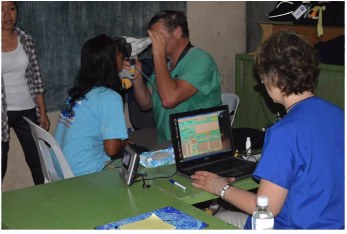 SHMI team member Derald Haney and Rhonda Tilley taking eye measurements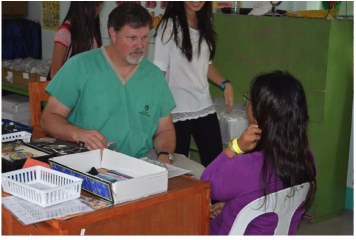 SHMI team member Ben Wiedemann fitting eyeglasses (his first trip with us)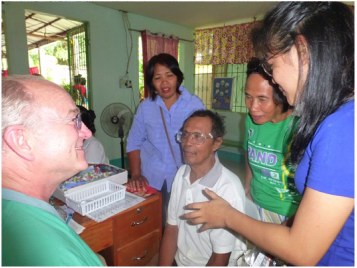 Very happy man with new eyeglasses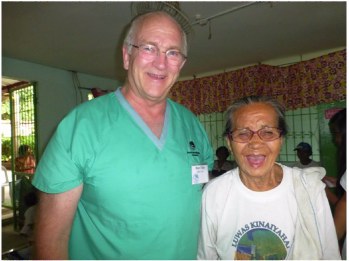 SHMI team member Ron Tilley with happy recipient of eyeglasses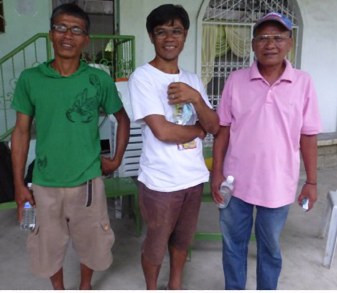 ese 3 men walked 6 hours to get their eyeglasses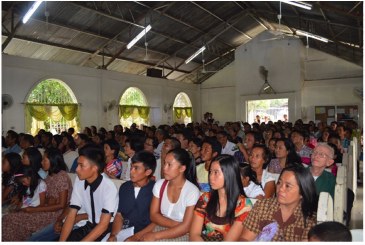 Church Service.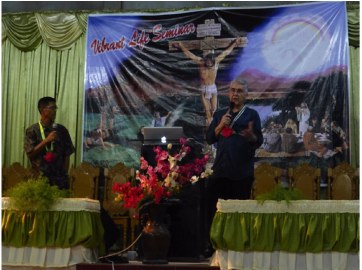 Ron Fleck preaching to packed church x 7 meetings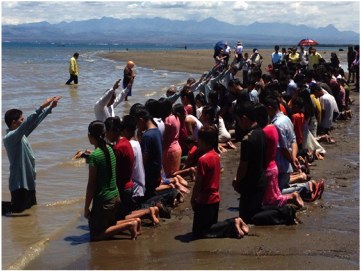 98 precious souls baptized in the ocean (13 more last week-end we just heard)