Honduras #6, 2008

Here is a testimonial from Dr Susan Zalupski who let the optical team into Honduras February 15-24, 2008.
Sent 8-25-2008
Holland,
Sorry this has taken a while, but I wanted to get all of our pictures to you and the gathering process has taken longer than expected.
As I told you before, our mission to CityplaceEl Triunfo, country-regionHonduras in February of this year was amazing. We were truly grateful for the use of your equipment and pre-read glasses as it made our mission of getting glasses distributed to as many local people as possible a success.
One memorable patient (you will see her in our photos in a green dress
(Click here)
) alone made the trip worthwhile for us. She put on her glasses and exclaimed "It's a miracle" as soon as she looked through them. We know that with God's help, we had an impact in her life. We were just generally amazed by the number of patients who started out with 20/100 or 2Q/200 vision and had never had a pair of glasses. These patients were especially thankful for the assistance they had with seeing the world around them. In total, we gave out just over 400 pairs of prescription glasses and 400 pairs of reading glasses in a one week clinic.
As you can see from our photos, we did have the privilege of having an optometrist with us on this trip. It definitely helped us in those hard to fit situations and when eye injuries or disease were present.
Thank you again for all of your help and support during our mission process. We are planning to do this program again in the future and will look forward to working with you again.
I am sending the CD of all of our eyeglass clinic photos and a couple that didn't make it onto the disk in hard copy. If there is anything else we can get to you about our trip, don't hesitate to let me know.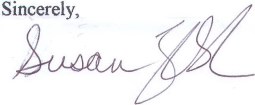 Susan Zelewski